Divisions
Office of the Secretary
---
The Office of the Secretary serves as the primary point of contact for the general public on matters affecting the Department and its responsibility to the community. It also serves as the central point for coordination of Department fiscal activity.
The Office of the Secretary promotes public safety by coordinating and advocating for related policy and resources as well as serving as a liaison with the Governor's Office, other state and non-state agencies and the community at large.
Advocacy for Individuals with Disabilties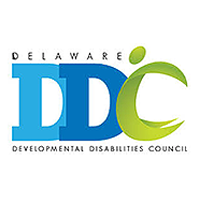 Developmental Disabilities Council
---
The Developmental Disabilities Council works to ensure that people with developmental disabilities enjoy the same quality of life as the rest of society.
State Council for Persons with Disabilties
---
The State Council for Persons with Disabilities has as its mission to unite, in one Council, disability advocates and State agency policy makers to ensure that individuals with disabilities are empowered to become fully integrated within the community.
---
---
Enforcement